Sensory Engagement
BACK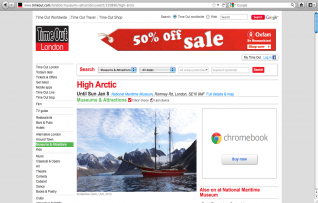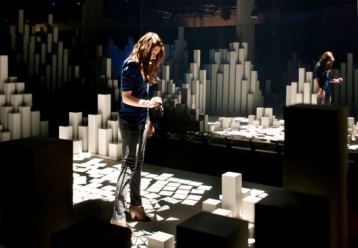 The National Maritime Museum staged an amazing exhibition "High Arctic" about the Svalbard. High Arctic is a collaboration between the United Visual Artists (UVA) and Cape Farewell (a climate change charity), the exhibition is an interactive installation using sound, light and sculptural form to create an atmospheric, fluid landscape made up of thousands of columns to capture the fragile oddness of the sublime coast.

Visitors were given ultra violets torches to help with the interaction. It is an exhibition which refers to the vanishing landscape of Svalbard which they discovered on their trip to the Arctic Circle. Audiences made interaction with an environment made up of thousands of columns which represented glaciers, digital light games and ghostly poems.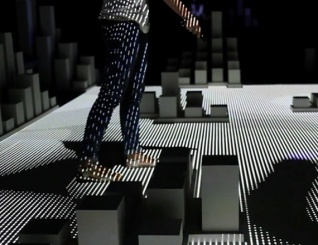 Article by Time Out London about the High Arctic exhibition
National Maritime Museum
High Arctic exhibition
This thematic field includes works that explore immediate sensory experiences, involving many bodily senses, a type of immersion. Dealing with atmosphere and phenomenological presences, perception is here defined as a process of engagement, involving the user / viewer as a participant, a process that might involve a response or might develop a social dimension.
Please touch the artwork
is a multi-sensory, contemporary art exhibition that makes art accessible to the visually impaired.

The exhibition features non-visual curatorial methods and artwork that is accessible by its multi-sensory nature. In addition to advancing the field of art accessibility, the exhibition will also provide a meaningful experience for the sighted, giving participants an opportunity to branch out of strictly visual modes of engagement with artworks.
PLEASE TOUCH THE ARTWORK is a community-based and community-funded project. While most of the artists represented are located in Chicagoland, the contributors to this project form a much larger, diverse community of activists who are working to increase the accessibility of art around the country.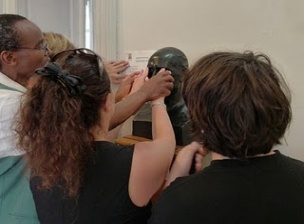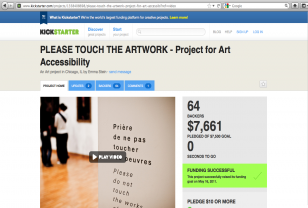 Click to view the website and the video